What Football is on TV Today
With the current break in sporting and football action around the globe opportunities to watch live football on TV or live streams have been limited.
We Want Football Back!
71% of sports fans agree that being able to watch live sporting events on TV would ease the process of being in lockdown.
More TV Football Stats
This article will help you identify what football is showing live and where.
Football is viewable all the major sports TV channels such as Sky Sports, BT Sport, BBC Football, ITV, Eurosport, Premier Sports, FreeSports, NOW TV, and more.
Also, there is a growing number of online bookmakers who live stream all levels of football including the Bundesliga on their betting websites.
There may be conditions to viewing such as having a small bet to be able to access the stream, but it is another convenient method for watching football on your mobile device whenever and wherever you are.
When Does Bundesliga 2019/20 Start Again (May 15th?)
It is expected that The Bundesliga in Germany will return on or around 15th May 2020.
We have a Bundesliga forum thread where the information is being updated regularly as news breaks
Undertaking a survey of sports fans, we have discovered that 70% of those surveyed have missed watching football and sport on TV, whilst another 28% said they missed having something to look forward to at the weekend.
With many European League now deemed completed German Football will complete the Bundesliga season and that will be welcome news to sports fans who like a weekend bet on the football, or just something to sit at home have a beer and watch the action on TV or Live Stream
Whilst the sporting world has been on lockdown, it is football that sports fans have missed watching on TV the most.
There are 9 games left in the season for most teams and Bayern Munich head the table with Dortmund 4 points adrift, and Leipzig a surprise third a further point behind.
It is anyone's guess how the break will have affected squads, so it could be quite an exciting closing period of the Bundesliga this season.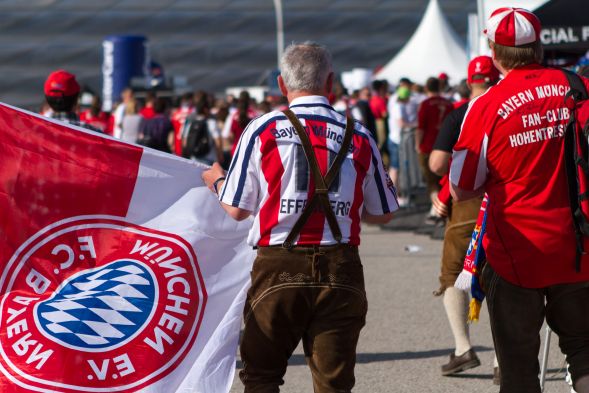 If you want to watch Live Bundesliga streams, read below for where to watch the action unfold in the closing games of the 2019/20 season.
It may be worth checking up on some up to date Bundesliga statistics before making any bets, or checking expert german football tipsters before completing that football acca.
Which Bookmakers have Football Live Streams?
Most of the best online bookmakers offer live sports streaming of some kind on their sites and mobile apps. Most have football from various leagues around the world.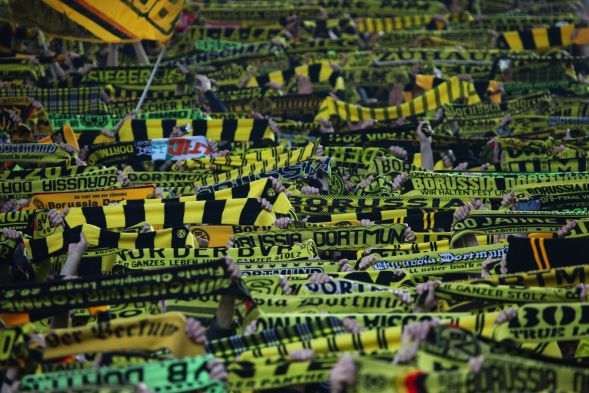 The great news is if you are looking to watch and bet on football at the same time is, that they also cover a great deal of football from some of the top leagues in Europe as well as lower-level games and worldwide leagues too.
Which Bookmaker is Best For watching Bundesliga Football
If you are in the UK and do not have a BT SPORT subscription, you will not find the german top-flight football on your TV so you will have to source a legal online stream.
Better still, if you follow a good german football tipster, then you'll want to watch those bets come in.
Unibet offer Bundesliga streaming so long as you have a small bet on the match in question as do a few more bookmakers
Great Bundesliga Live Streams
Unibet have a superb German football betting section and accompany that with great quality live streams too
Read Our Review
Super Quick Sign-Up Process
Low £5 Minimum Deposit
Excellent Bet Club For In Play Betting
Why Watch Football on Bookmaker Live Streams
The main reason you might want to watch live football from any league in the world on your mobile device from a bookmaker app would be the ability to bet and watch at the same time.
It is true to say that you could be sat in front of a television, watching a bigger screen with a superior picture, but often the game may be taking place whilst you are on the move and not able to relax in front of the big screen.

In this case, to ability to now only watch but to bet on the game without switching apps is a fabulous benefit of having an account with the right bookmaker.
The sport of your preference might not be football, and if you have other sports betting interests outside of football, then you should consider checking out our complete article on the best live streaming bookmaker sites.
Where Can I Watch Bundesliga Football Online?
The elite football league in Germany is of course known as Bundesliga.
There is a fair thirst for watching the top teams on TV and as you might expect the Bundesliga TV figures closely match the club by club popularity in the country, with the top sides dominating the viewing figures.
But where can you watch Bundesliga in the UK?
In the UK and Ireland Bundesliga Football is served by BTSPORT.
Where to Watch Bundesliga FAQ's
Which TV Channel Is Bundeliga Football on in the UK

At the current time, German Bundesliga football has coverage across the range of BTSport Channels.

Where Can I Watch Bundesliga Football for Free

With the exception of illegal streaming sites, which we would not recommend due to security and user experience issues, there are two way to watch Bundesliga football.

Neither, however, are free per se.

You can watch on BTSport, but will need a subscription to the service to access all channels

Another way is watching a bookmaker live stream. You can find which bookmakers live stream german football in this article, but be aware the=at in almost all cases, a minimum bet will have to have been made on a market for the game.
Can I Watch Bundesliga in the Pub?

If the particular pub in question has a sports channel subscription and is willing to pop the German football on the screens ten watching Bundesliga in the pub is another option.

What about Bundesliga 2?

Bundesliga 2, as the name suggests, is the second tier of German league football. The same applies as above in terms of who televised games, but you may find that further online bookmakers have access to live stream games from this division that do not have right for showing the top league.
When Will the Premier League Resume so we Can Watch?
With 71% of sports fans saying that as of 1st May, being able to watch football on TV would make them feel better, everyone is hoping that the Premier League can follow closely behind the Bundesliga which should be returning on 15th May.
The Premier League has not been cancelled for the 2019/20 season, unlike many other European Leagues. This does leave a window open for it to return to TV and Live Streams at some point to complete the current season.
When Does The Premier League Start Again
At the time of writing [7th May], a date has not been decided but the discussion continues to find out of there is a way it can resume and maintain everyone's safety.
10th May for Premier League Return News
A live, televised address to the UK will take place on Sunday 10th May on Lockdown restrictions lifting. premier League fans will be hoping for some positive news and the return of top flight football for the UK
Plainly these games will be completed, if they return, behind closed doors. There will be no home or away support in the stadiums, so TV companies and streaming services will be under pressure to be able to televise as much Premier League football for the rest of the season as possible.
Where Can I watch Premier League Football on TV?
SkySports
BTSport
Amazon Prime
SkySports and BTSport continue to share Premier League Football TV games, but an exciting addition is Amazon.
Prime customers can access Live Premier League Streams via Amazon Video and you'll have a complete set of games to choose from.
Where Can I watch Premier League Football Live Streams?
Premier League Football on Amazon Prime
You can now watch EPL football on Amazon Prime
We can not and will not condone using illegal premier league streaming to watch the games. Whilst many may be problem-free, they are illegal, do have frustrating buffering issues and a host of pop-ups that can cause a lot of problems with the device used to stream premier league football.
We advise you to find bona fire TV channels as mentioned above to watch live premier league games when they return.
The Best Premier League Tipsters
The best football tipsters are those that provide a constant profit over extended periods. Try to build the perfect acca from the top tipsters
Premier League Football Tips
Which TV Channels Show Live Football
Country
League
Live
UK

Premier League
SkySports
BT Sport
Amazon Prime
Football League
Sky Sports
FA CUP
BBC
BT Sport
ITV
Scotland
Premier League
Sky Sports
BT Sport
Germany

Bundesliga
BT Sport
DFB Pokal
YouTube
Italy
Serie A
Premier Sports
Coppa Italia
BT Sport
France
Ligue 1
BT Sport
Championnat National 1
YouTube
Netherlands
Eridivisie
PremierSports
Spain
La Liga
PremierSports
Segunda
YouTube
Sweden
Allsvenskan
FreeSports
Poland
Ekstraklasa
OZ
Australia
A-League
BT Sport
US/Canada
Major League
Sky Sports
FreeSports
Is it Illegal to Watch Football Streams?
It is deemed illegal to watch live streams of football matches that sell the rights for them to broadcast companies. Just the same as it is illegal for someone to provide a stream of a live Premier League football match for example.
All professional football leagues sell, for a price, the right to broadcast football matches, either live or, with a string of levels of recorded highlights.
As you can image for the very top leagues these come at a huge price, which is recovered by selling both advertising within the broadcast and of course the subscription charges one would be trying to avoid in searching for illegal football streams.
Watching Illegal Football Streams is Not Recommended
40% of people were unaware that unofficial online internet streams were illegal!
Fans Of The Epl
Whilst it might be generally accepted that most people understand the legality of streaming on the internet live a SkySports channel showing football, much less realise that the act of watching the stream is an illegal act in itself.